Latest News
How to know it is really the IRS calling or knocking on your door
Many taxpayers have encountered individuals impersonating IRS officials: in person, over the telephone and via email.
Welcome to our Website!
Are you looking for an experienced accountant to guide you through the constant changes in today's business world? Someone you can trust?
Our firm is dedicated to provide our clients with a highest level of distinctive professional services.
On this website you will find information about our firm, list of services we are providing and latest tax news. Also, we have provided you with online resources that could be useful in the process of business, tax and financial decision making.
We will appreciate any questions or comments you may have.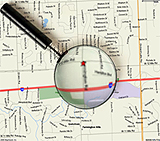 26105 Orchard Lake Rd., Suite 306
Farmington Hills, MI 48334